For the Vietnamese telecom group, GEM developed and implemented Mobile BI system that provides up-to-date information and analytical reports of collaboration activities.
The system enables:
Fast and easy management of information about partners and partnership agreements, and the integration of cooperation within the company
Collaborative cross-checking and management of financial information, as well as management of the business and financial data between the company and the partners
Effective system of tasks allocation, and financial and business activities control
Automatic KPI calculation between the partners and the company, and warnings in case of significant deviations
Reporting the customers' complaints related to the services provided by partners on behalf of the telecom group
Safe and easy management of all kinds of official documents through the document management module, including processing cooperation documents and electronic contracts between partners and the company, archiving and subsequent access to archived documents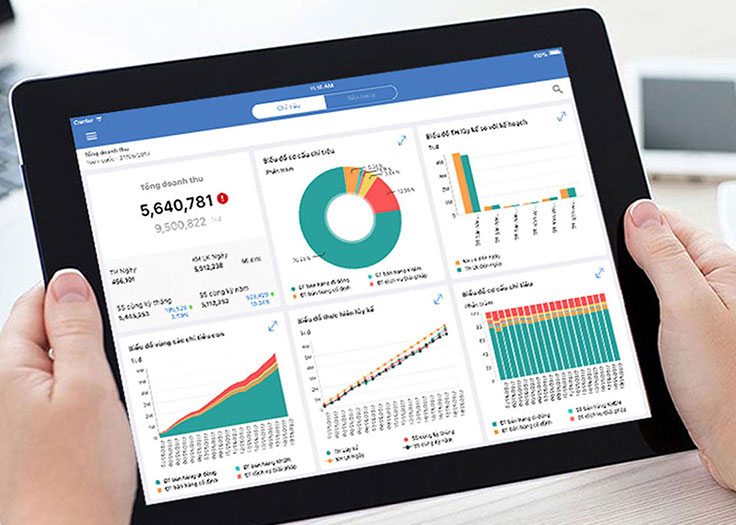 High-security requirements were among the main challenges that we faced in this project. The next challenge was a short project time-frame, given the complexity of the solution development and its implementation. Also, we had to extract valuable data from big data, and create relevant reports upon the client's requests.
We requested from the client to enable GEM project team to work onsite, at the client's premises, to better understand how the solution needed to work. Moreover, we wanted to know what the purpose of a specific process was and why the client needed it covered with our IT solution. The detailed information helped us design an optimal structure of the solution and deliver a product that completely satisfied the client's requests. The whole team focused on reaching the set goals. We did our best to stick to the requested release dates, which sometimes meant long working hours, day and night.
Now it's easier to manage the vast amount of documentation and data within the company, and keep track of the partnership documentation and activities. The solution provided the management with reports and statistics that enable them to react fast to the market trends and make appropriate strategic decisions.
During the project execution, the client and GEM went through ups and downs. However, the commitment to provide the results beyond the client's expectations ensured us his trust and resulted in a relation as if we were the client's own IT department.