Imuzik is a mobile application which enables users to enjoy listening and sharing music. Users can choose between various Imuzik packages, each offering a set of services, such as: Listening to music, downloading songs, setting the favorite song as the on-hold theme, sharing songs with friends, etc.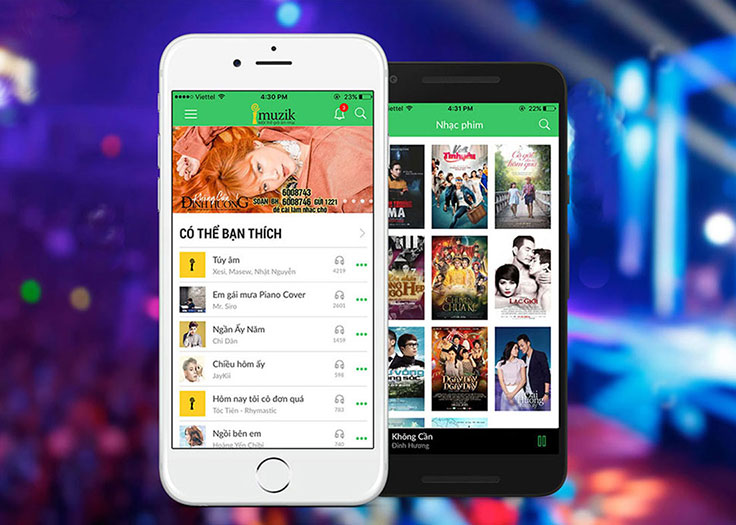 The client wanted to create a new modern service for their trendy users – mobile music app available through different packages and on various devices with a single account.
The service had to align with numerous subscribers´ situations. We had to achieve coherence between specific Imuzik package, the cost of the service and multiple cost confirmation steps. The app offers numerous services, and their prices depend on each customer's situation, i.e., the customer's actual expense for the month.
The app enables the customer to confirm purchases in different places of the app, which causes problems in optimizing the app speed – this was another challenge we had to solve while developing the solution.
However, the challenges didn´t finish here - since one account can be logged in on one device at a time, the system had to be designed to keep track of ongoing sessions across multiple devices and provide the user with appropriate messages.
We designed the comprehensive customer flow, which ensured that customers could realize the purchase in any place of the app. The solution had an entirely new concept at the time. However, it completely fulfilled the client's expectations.
Imuzik is one of the most popular mobile apps in Vietnam. The app is stable and works impeccably, as the number of its users continually grows.
The client showed their satisfaction with the delivered solution by recommending GEM to their other business partners. We take such gesture as the highest compliment for the successfully finished project