Ovvy is a mobile app which connects people who search for home services and trusted home service providers. The app could be described as "the UBER of the service industry.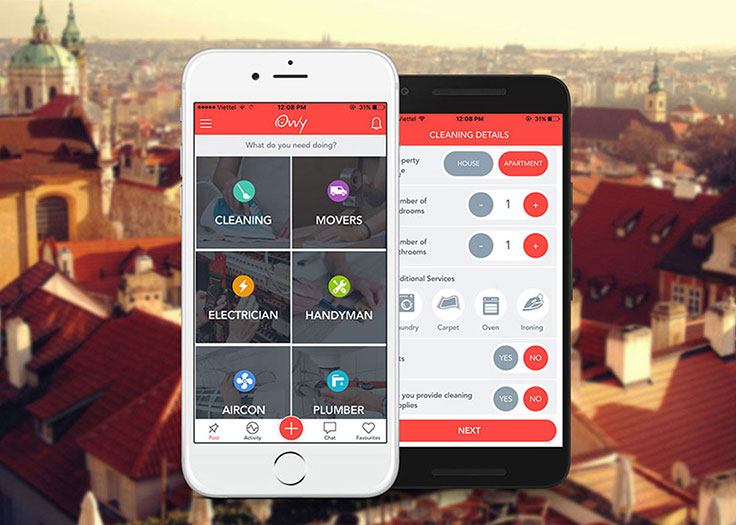 In designing and developing the app, we had two main challenges. The first one was to create the function which allows users to switch between two roles: client and service provider through the same, single app. Also, the app had to keep a simple system design, which would enable it to work fast, and at the same time, it had to maintain rather sophisticated features.
The whole GEM team was excited when we got the project, since the concept of the application was new, and as such, represented the greatest challenge. We used a multi-level systems design approach and found the best possible solution which enabled switching between the role of a user and the role of a client in a single app. The solution was built in a way that can easily scale in the long term, which prepared it to follow changes in the number of users and market offers easily.
The client was delighted with the delivered solution which has worked steadily and impeccably. The best proof of a job well-done was the client's satisfaction and their recommendation of GEM's services to their business contacts.